Düsseldorf: Avison Young brokers 1.340 sqm of office space to law firm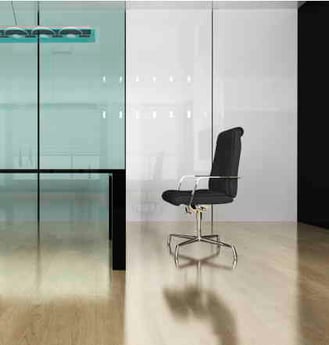 22 Jan 2020
Düsseldorf – The Stolle Rechtsanwaltsgesellschaft mbH rents 1,340 sqm of office space at Immermannstraße 3 in Düsseldorf brokered by Avison Young.
Düsseldorf – Die Stolle Rechtsanwaltsgesellschaft mbH hat auf Vermittlung von Avison Young in der Düsseldorfer Immermannstraße 3 rund 1.340 m2 Bürofläche angemietet. Die Anmietung erfolgte im Rahmen einer exklusiven Mandatierung des international agierenden Immobilienberatungsunternehmens. Die Kanzlei vergrößert sich im Vergleich zu ihrem alten Standort in der Königsallee 98 a deutlich. Ihre neuen Räumlichkeiten wird sie spätestens Anfang des zweiten Quartals 2020 beziehen. Mit dem Vertragsabschluss konnte Avison Young für den Vermieter – eine private Vermögensverwaltung aus Düsseldorf – eine Vollvermietung des Bürohauses erreichen.
Der Standort zeichnet sich durch eine sehr gute Innenstadtlage aus. Die hoch frequentierte Königsallee liegt fußläufig nur wenige Minuten entfernt. In der unmittelbaren Umgebung des Objekts befinden sich zahlreiche Geschäfte und gastronomische Angebote. Über mehrere Bus- und U-Bahn-Stationen in der Nähe verfügt die Büroimmobilie über eine sehr gute Anbindung an den öffentlichen Personennahverkehr.
Das Bürohaus wurde im Jahr 1965 fertiggestellt. Das attraktive Innendesign der vermittelten Büroeinheit stammt aus der Feder der renommierten Londoner Designschmiede 'Sedley Place' und wurde für ein Vormietverhältnis durch den Düsseldorfer Architekten Piet Neiser baulich realisiert. Die Immobilie selbst wurde von dessen Vater Joachim Neiser, der als Architekt in Düsseldorf viele markante Gebäude entworfen hat, geplant und gebaut.
Avison Young ist das einzige international agierende Immobilienberatungsunternehmen, das mehrheitlich im Besitz seiner Partner (Principals) ist und gemeinschaftlich von diesen geführt wird. Hauptsitz des Unternehmens ist Toronto in Kanada. Gegründet im Jahr 1978, beschäftigt Avison Young als schnellst wachsendes Immobilienberatungsunternehmen der Welt mittlerweile insgesamt 5.000 Mitarbeiter in 120 Büros weltweit. Auf dem deutschen Markt ist Avison Young seit 2014 aktiv und an fünf Standorten in München, Berlin, Hamburg, Frankfurt am Main und Düsseldorf präsent. Seinen Kunden bietet Avison Young wertschöpfende, individuell zugeschnittene Dienstleistungen in den Bereichen Investment, Vermietung, Beratung, Management, Finanzierung und Verwaltung für Eigentümer und Nutzer gewerblich oder wohnwirtschaftlich genutzten Immobilien.