Financing real estate while in economic uncertainties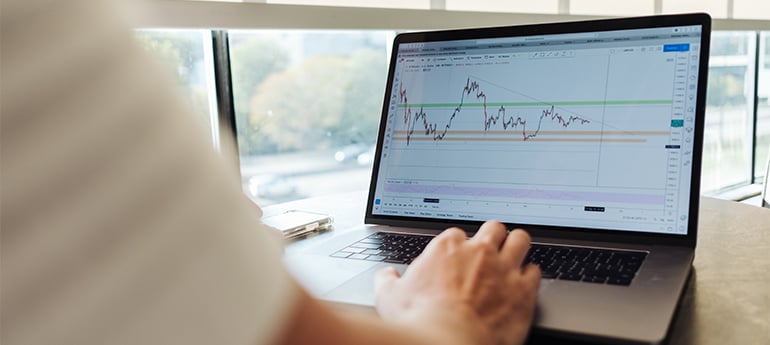 11 May 2020
Andreas Ziegler - Associate Director Investment Frankfurt
Financing in a low interest rate environment
In order to contain the consequences of the financial crisis, the ECB gradually lowered its key interest rates after 2008. This has led to the fact that interest on parked money has had to be paid to the ECB since mid-2014 and the main refinancing rate has been 0% since the end of 2014, making real estate investments particularly attractive and financing easily accessible. Against this background, almost 300 billion euros flowed into commercial real estate in Germany between 2015 and 2019, with around 70 billion euros in 2019.
Financing Environment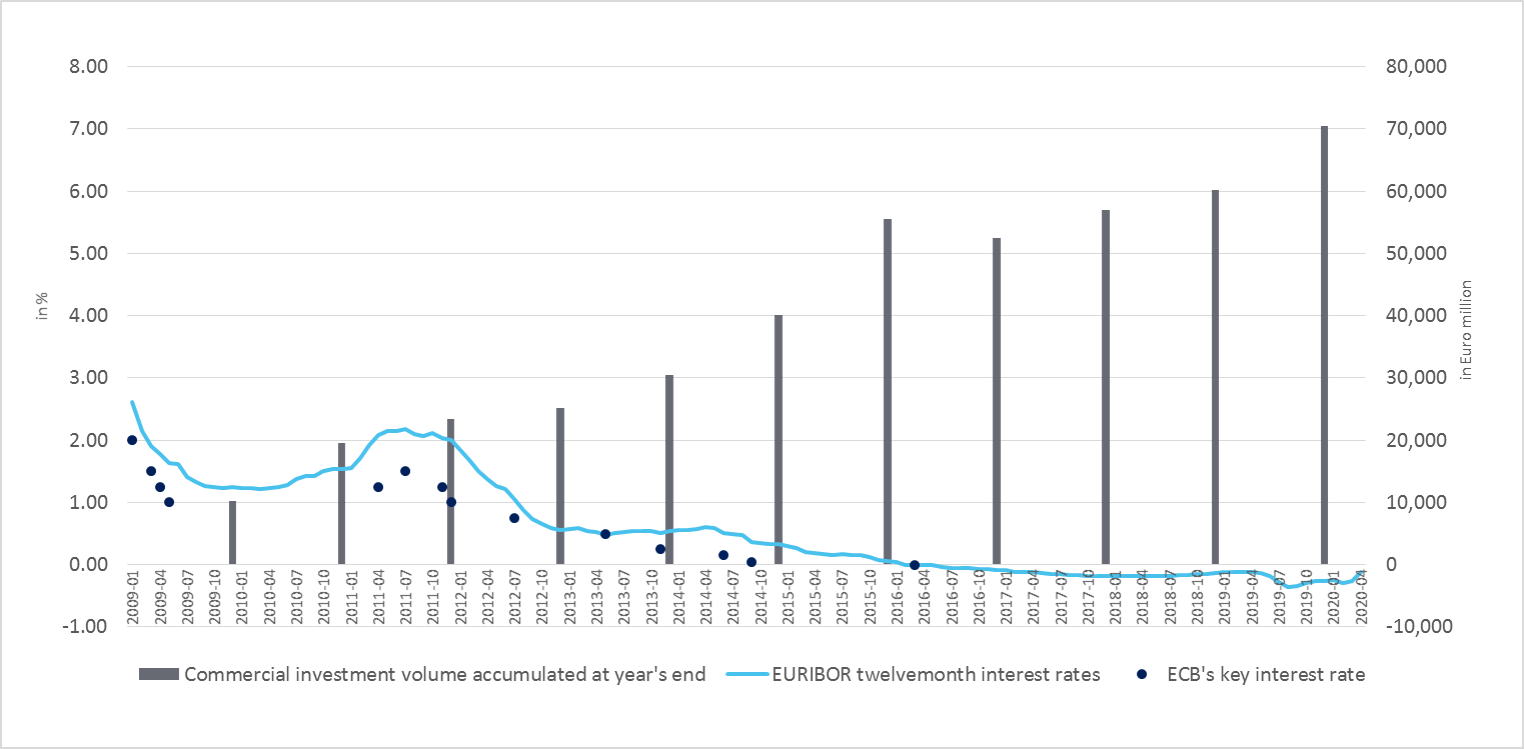 Source: Deutsche Bank, Avison Young
Effects of the lockdown
The general conditions have changed significantly since the outbreak of the COVID-19 pandemic. We continue to operate in a low interest rate environment, but economic consequences of unknown magnitude caused by the lockdown are beginning to emerge. This has all had a strong impact on the willingness of banks to grant loans, which are currently only very selective at all. This creates, especially in the case of inquiries for value add or even opportunistic real estate investments, significantly higher risk premiums or makes long-term financing practically impossible. Investors have to switch to expensive bridge financing or face significantly increased capital requirements. In general, banks take a very careful look at lending and check each lease for potential risks within a significantly longer time frame. The liquidity surcharges, especially for higher LTV levels, can amount to several 100 bp for these tranches and ensure only a small amount of new investment activity. Necessary follow-up financing will be postponed as long as possible or only extended for a short period in the hope that lower risk premiums will be required again soon. This shifts the risk into the late summer months.
What comes next
The banks will closely monitor developments in the real estate industry, which will also occur with a time delay, as in previous cycles. The valuations of individual segments will have to be adjusted, emerging trends have picked up speed significantly with the Corona crisis - keywords: flexible jobs, online retail - and will change the industry sustainably. What is certain is that we will have to expect in the coming months higher volatility in financing conditions and that there will be significantly more restrictive conditions for the covenants. It remains to be seen to what extent this will affect prices that have risen steadily in recent years.
For more formation please contact:
Andreas Ziegler
Associate Director Investment
Frankfurt
+49 69 962 443 116
[email protected]
For more on the virus' potential impacts, read the latest blog posting
Visit our Blog
The spread of COVID-19 and the containment policies being introduced are changing rapidly. While information in the briefing notes is current as of the date written, the views expressed herein are subject to change and may not reflect the latest opinion of Avison Young. Like all of you, Avison Young relies on government and related sources for information on the COVID-19 outbreak. We have provided links to some of these sources, which provide regularly updated information on the COVID-19 outbreak. The content provided herein is not intended as investment, tax, financial or legal advice and should not be relied on as such.