Avison Young – "Exciting buying opportunities will open up in Frankfurt"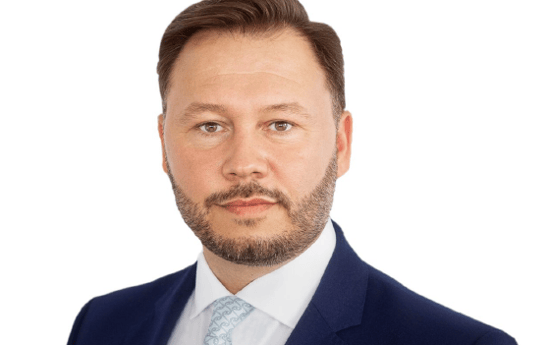 Januar 19, 2023
React News
19 Jan 2023 | by Michael Minarzik

Mehdi Patrick Riahy on the outlook for the city's office market
For many years the Frankfurt office market has been one of the strongest in Germany, with most German banks and financial companies choosing to have their headquarters there.
Mehdi Patrick Riahy, managing director and Frankfurt branch manager of Avison Young, chatted to React News about why the Frankfurt office market has come out of the financial crisis relatively unscathed so far, what the outlook is for the next two years and where the pain threshold for rents lies for many Frankfurt users.
What is the situation for the Frankfurt real estate market at the moment?
The Frankfurt investment market has benefitted from the cheap money of the central banks for a long time. The office rental market – despite continued consolidation in the banking sector, Covid or increased remote working – was driven by, among other things, rising office employment figures.
"Price discovery will still be bumpy"
The sharp rise in financing costs has not only led to a massive reduction in investment activity, but yields have also risen. In our view, the price discovery phase will probably last until mid-2023. However, as inflation seems to have peaked, the central banks are taking a more cautious approach to their next interest rate steps, and are likely to start lowering them again possibly as early as the end of 2023, but no later than 2024; a clearer picture is gradually emerging with regard to financing costs.
In our view, however, price discovery between buyers and sellers will still be bumpy over the next few months, also in the Frankfurt investment market.
What about the office letting market?
While buyers and sellers are currently too seldom finding each other on the investment markets, there has been very lively activity on the lettings markets. Historically, macroeconomic effects have always hit the leasing markets with a time lag, usually between 6 to 12 months after the relevant events occurred. For example, we are already seeing companies cutting back on budgets in the path of the looming recession – this will also impact their location and space decisions.
"There is too little of the product that is in high demand"
The bottom line is that we expect demand for space to decline somewhat in quantitative terms, while quality requirements will continue to increase. Last but not least, energy-efficient properties will help to cushion the high energy costs.
There is too little of the product that is in high demand on the tenant side, and the increased financing and construction costs are causing difficulties for some – especially smaller – project developers, so that on the one hand less new office space is being built than originally planned, while on the other hand some properties or project developments are likely to become investment products as distress sales.
How is the current upheaval affecting the Frankfurt property market?
First of all, the Frankfurt office market is relatively immune, with activity (especially in large-volume deals) declining in 2022. However, we know of several large-scale applications on the market, the bulk of which will be completed in early 2023. Nevertheless, we expect demand activity to weaken for the time being.
Significantly low take-up is already evident in Eschborn near Frankfurt and Frankfurt-Niederrad. A major reason for the lower take-up volumes in these two submarkets – in addition to a somewhat lower demand – is a lack of products in state-of-the-art quality beyond 5,000 sq m with short-term availability. However, this gap is being filled by products such as the Prisma in Niederrad or, in the case of Eschborn, the new building by Lang & Cie (Frankfurter Strasse 110) and the Mergenthaler by Wöhr & Bauer.
With regard to the locations chosen, it can be seen that individual banks are also deliberately choosing office submarkets outside the central office locations, either as a whole (ING Diba in City-West), or with some departments; an example of this is Bankhaus Metzler in Sachsenhausen, Commerzbank in Eschborn, or Deka, which has moved part of its banking location to Niederrad, while another part of the company has rented in Hochhaus Four.
How will the Frankfurt market react to this development in the next two to three years?
In our estimation, not only the CBD, but also good submarket locations as well as individual locations will be among the winners. The challenge is rather the insufficient availability of good products. And this will remain, while in our opinion the number of office workers will continue to rise – this will support demand, even if not every office worker has their own workstation due to increased hybrid working.
The year 2023 will be exciting, as we expect an initially hesitant approach from occupiers, and they often fail to find space within these areas despite slightly increased vacancies. From the construction pipeline, space in non-central locations will predominantly come onto the market in the course of 2023. Due to this discrepancy between demand and supply, among other things, we believe that there will be an increase in contract extensions in existing spaces.
Against the backdrop of the challenges in construction, whether new project developments will be initiated is just as exciting a question as whether new locations will emerge on the market. Here, the eagerly awaited high-rise masterplan 2023 will also provide important guidelines.
"Rent of €30/sq m is a psychological limit"
And in 2024/25 the Frankfurt market will also have to face further challenges when some major tenants change office towers. One example is the Four Frankfurt, which was able to retain many well-known tenants early on. With the moves to the Four (as well as other properties), tenants are vacating their previous spaces, most of which are no longer up to date. These often have to be repositioned, especially with a view to ESG requirements.
Without massive investments in the property, many properties will fall out of the users' search profiles from the outset. For a not insignificant proportion of Frankfurt office users, a rent of €30/sq m is a psychological limit that should not be exceeded – for these users, locations around the CBD/city are generally a sensible alternative.
What currently speaks for Frankfurt as an investment destination?
The more liquid a market, the more likely it is that an exit can be realised, also and especially with regard to large deal volumes – currently very important for investors from a risk point of view. This speaks for Frankfurt. For these reasons, the Main metropolis is preferred as an entry market by many international investors who are active in Germany for the first time. Not least buyers from countries with stronger currencies compared to the euro can profit at the moment – for them, too, exciting buying opportunities will open up in Frankfurt already in a few months.
Alternative financiers as well as investors with a high equity base, long-term investment horizon and/or asset management expertise are already in position, waiting for buying opportunities before "everyone" returns to the market when it recovers and drive prices up.

https://reactnews.com/article/qa-avison-young-exciting-buying-opportunities-will-open-up-in-frankfurt/